Well, when everything else in your kitchen has gone chemical-free and organic,
WHY NOT YOUR COOKING OIL?
How is Cold Pressed Oil different from Refined Oil?
Most refined oils convert fats into trans-fats through the process of reheating.
It is processed to get rid of certain inherent properties like odour, flavour and colour.
The use of heat and harsh chemicals at various stages of production strips the oil of its
natural nutrients and antioxidants, making it unhealthy. Cold Pressed Oils are extracted
without any harsh chemicals or external heat, hence the name 'Cold Pressed Oil'.
Welcome back to your roots.
Welcome to Anantya - The seed of life!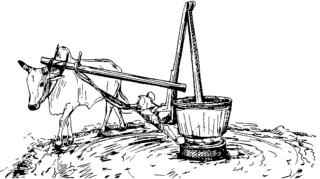 Anantya, in Sanskrit, means 'eternal' or 'endless'. Anantya Organic Cold Pressed Oil
marks the beginning of a healthy new life, blessed with eternal energy and happiness.
At Anantya, we offer certified Organic Cold Pressed Oils extracted from ethically sourced non-GMO organic seeds that are certified
100% pure with traceability, using ancient, true-to-nature methods. Our product range includes:
Anantya - Packed with the goodness of nature!
When you add 1 or more variants of Anantya Organic Cold Pressed Oil to your cart,
you sign up for the following health benefits:
Chemical-free:
Cold pressed oils are not exposed to heat or chemicals
and hence retain all their organic qualities and more
importantly, nutrients and antioxidants.
Non-GMO:
Our cold pressed oils are made from 100% natural seeds
which means zero genetic modifications or tampering.
Nutritious:
Thanks to the heat & chemical-free extraction
process, cold pressed oils retain all their natural
vitamins & antioxidants.
No trans-fat:
Cold pressed oil has no trans-fat as no heat is involved at
any stage of the production process.
Low cholesterol:
Cold pressed oils are a healthier alternative for
those wanting to live a fit lifestyle.
Great immunity booster:
Cold pressed oils are known to boost our
immunity as they do not cause inflammation.
Healthy skin, healthy hair:
Organic Cold Pressed Oils help keep the hair
healthy and skin supple, minus any allergic reactions
that chemical-laden refined oils may cause.
Anantya – Good in more ways than one!
By switching to Anantya Organic Cold Pressed Oil, you not only do good to yourself, but also to:
Our environment (animals,
biodiversity, etc.) by enabling
the elimination of harsh chemical
fertilisers and pesticides.
Our agriculture-first economy
by promoting organic farming
and ethical sourcing of oilseeds.
Our soil's health by returning
to age-old practices.
Our planet by restricting
pollution and climate change.